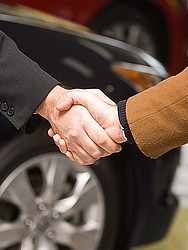 Experienced
All Around Detailing has been in business on the North Shore for
over 23 years. We are family owned and operated and stand
ready to meet your every detailing need, however great or small.
Our professional staff are well-known to over 20 area body shops
and automotive dealerships where we provide complete
restoration of both trade-ins and customer vehicles.
Capacity and Storage
We are a large facility and can accomodate any size vehicle
or customer needs.
Specialy service capabilities:
Boats (up to 40ft)
RVs
Semi Rigs
When we finish your vehicle, we keep it in an indoor, climate
controlled environment until delivery or pick-up is arranged.
Our client list includes:
Libertyville Police Department
Grayslake Police Department
Lake County Forest Preserve
Lake County Municipal vehicles
Village of Gurnee
Multiple Lake County Dealerships
And many more!
Personalized Approach
Our personalized approach to customer service allows
us to provide you with many benefits not available from
other providers, such as valet pick-up and drop-off services.
We can accomodate your personal preferences in regards
to delivery, covering and storage of your vehicle.
Quality Service
We assign one Detail Technician to each vehicle. This method
requires more resources, however we feel it gives you a
higher quality of service.

Other services include:
Interior water damage repair
Touch up painting
Sticker & decal removal for personal and retired commercial vehicles
Custom cleaning of any kind
Headlight lens restoration
And much, much more...
Contact a member of our team today to schedule your
detail and restore the love affair with your vehicle!
We are the area leaders for professional automotive
detailing at a reasonable price.